-Natsukids-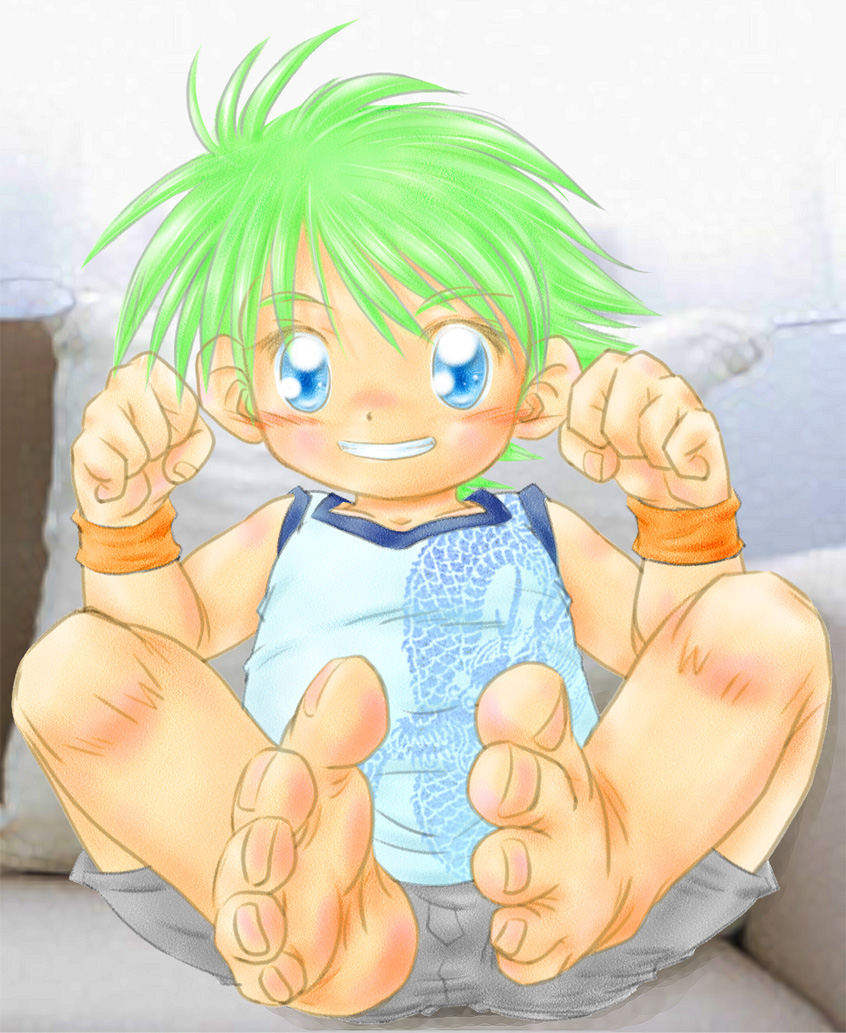 Kid's Gallery
~楽師修練~
In the Ragun's Family, the 2 boys need to receive training
to fight with "Maga" when they are very young.
Now, Jen is having training with his father.
"OK Jen, there is Maga inside Odosan's body, let's get it out as
usual. This time, you need to use your feet to do it, ok?"
"He he... no worries Odosan, I've already mastered the technique to
squeeze Maga out with my feet! Ok~ Here I come~!!"
What kind of training do Jen & Yen receiving??
(Top page illustration version)